I have a Black and Decker Dust Buster PHV1800, which is a pretty nifty hand vac with a pivoting nozzle for vacuuming the tops of shelves, and it had pretty good suction.  I say had because after doing a bunch of cleaning of some pretty nasty mortar dust, it lost a bit of it's suction.  It wasn't the main filter since I had cleaned that, so I figured there must have been dust inside the unit slowing down the blower.  Here is what the unit looks like assembled: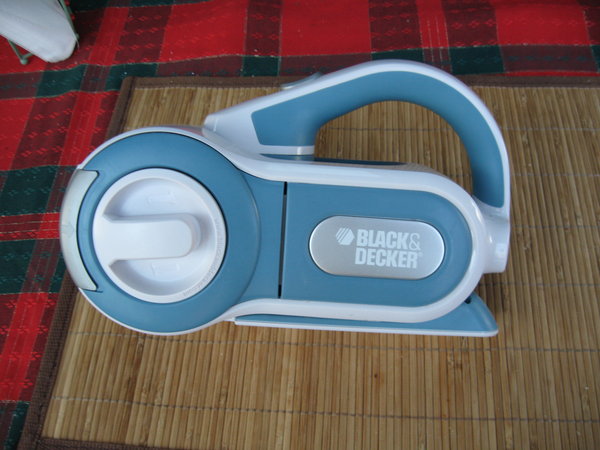 If you remove the main filter you can remove the panel of the unit (held on by 7 screws).  Once that is removed, there is easy access to the blower and the exhaust filter: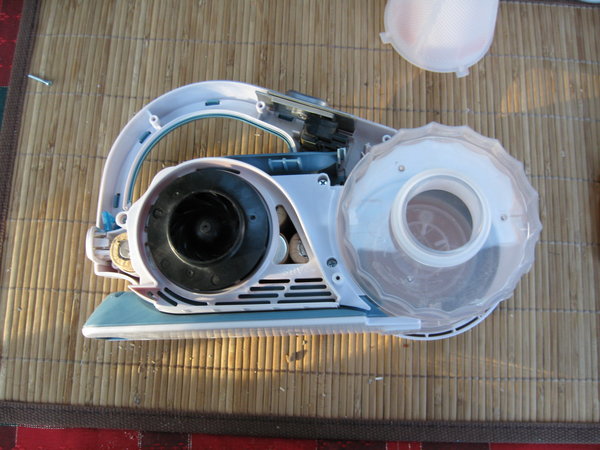 And the part that you removed contains the channel that the blower sucks air through: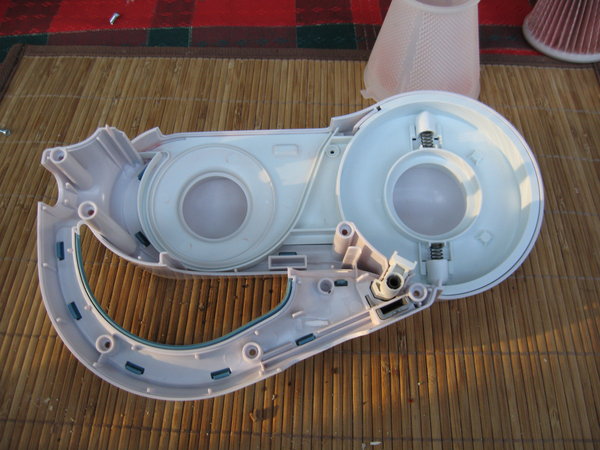 To clean out the unit I just took the pieces outside and blew them out with a compressor.  There was quite a bit of dust inside the blower which was what was probably slowing things down.  You should be careful while working on the disassembled vac…I didn't see any way to disconnect the battery pack, so if the motor turns on somehow you could lose a finger pretty easily.
The intake portion of the vac has a little flap in it, presumably to keep debris from falling out of the dust bin.  On mine that flap somehow had pulled forward, so it wasn't being pulled back when the vac was turned on.  To fix that I just used a long screwdriver to push it back into the proper location.  After reassembling the vac the vac worked much better, taking away one of my excuses for my house being messy.